CASE STUDY

"Previous experiences with branding have been painful and frustrating. Working with Sandbox was inspiring and energizing."
Patrick O'Connor — President, Blackwood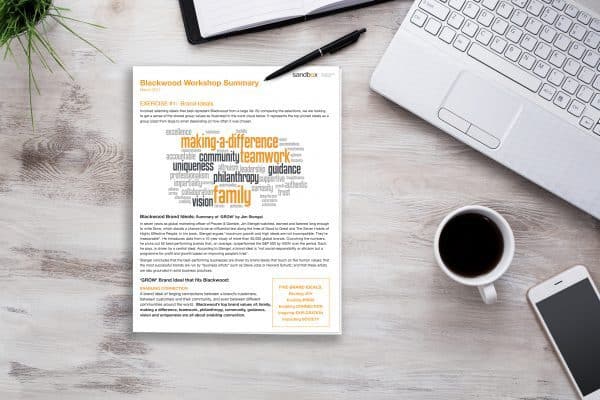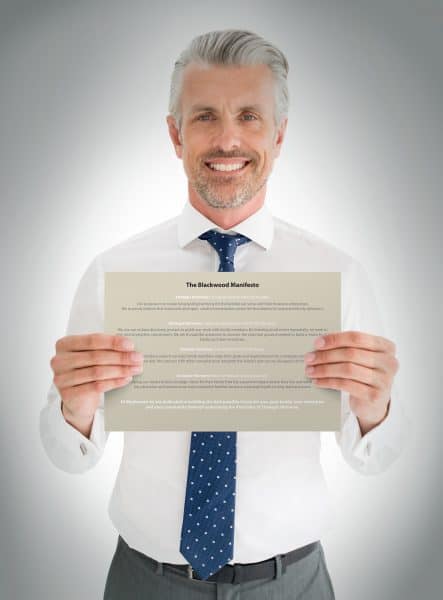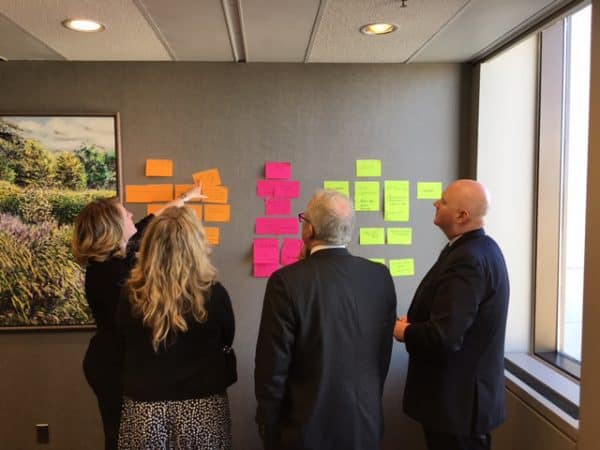 Brand Workshop
The best place to start is with an afternoon Brand Workshop
Challenge
To uncover and then bring to life Blackwood's unique Brand Position through Key Messages, a Brand Idea, Manifesto and Moodboard.
Approach
Sandbox utilized our unique brand discovery process which included a kickoff war-room meeting to discover Blackwood's current Business Strategy, marketing collateral, competitor marketing efforts and any customer research available. Our team flew out to conduct an efficient one-day interview and priority exercise with the President of the organization to identify key challenges and opportunities within the business. This was followed by a team questionnaire to be completed by Blackwood employees, and lastly brand workshop with top-level executives to dig deep into the authentic culture and values that help drive the brand and business.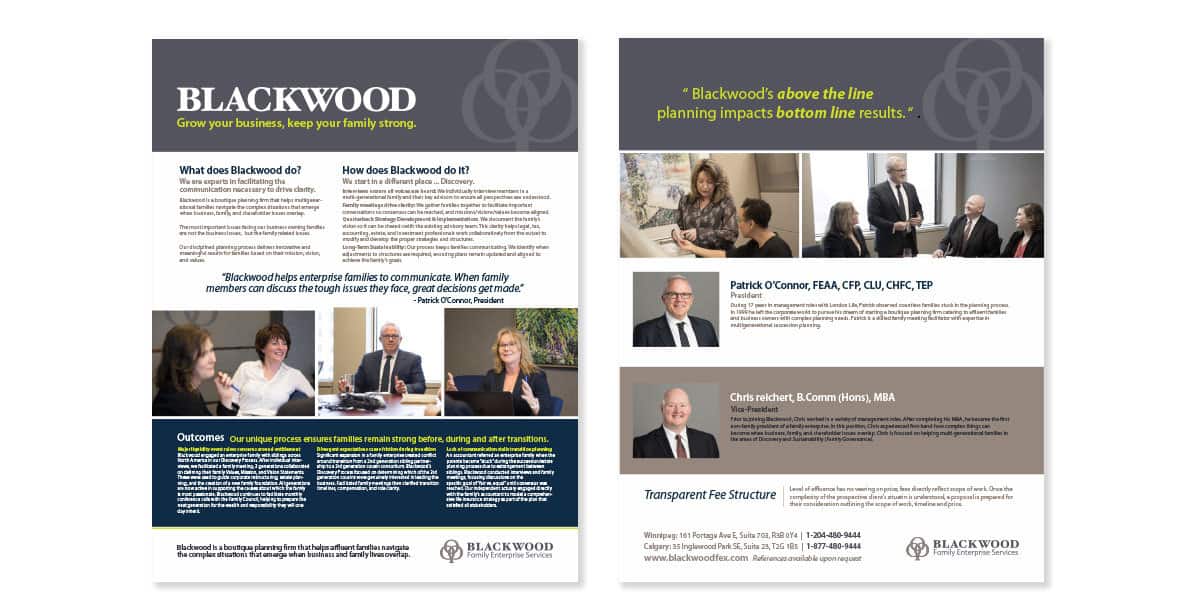 Implementation
The distinct and defendable position that Blackwood could authentically hold in the marketplace was "Doing What Is Best: for You, for Your Family, for Your Community." It's about trusted, unbiased and expert advice through Blackwood's unique discovery process. From this we developed the brand idea of "The Strategic Harmony Principle", a captivating expression of the unique approach that Blackwood undertakes to address their clients' needs.
Impact
"The Strategic Harmony Principle" book being written is intended to encapsulate the Blackwood philosophy / approach. Numerous benefits from this brand idea included positioning Blackwood as a source of ultimate credibility, having "written the book" on the subject. The result maneuvers the client for continued growth as the book provides the framework to ensure consistency across all offices. Book content can be leveraged to provide ongoing content and exposure on social media. It will provide promotional and speaking opportunities as an industry expert / leader in the field and offers the ability to impact and touch more people.
Take the first step in your Revealing True Greatness journey and contact us today
Call Rod: 403-978-3332
Email: roda@sdbx.ca