CASE STUDY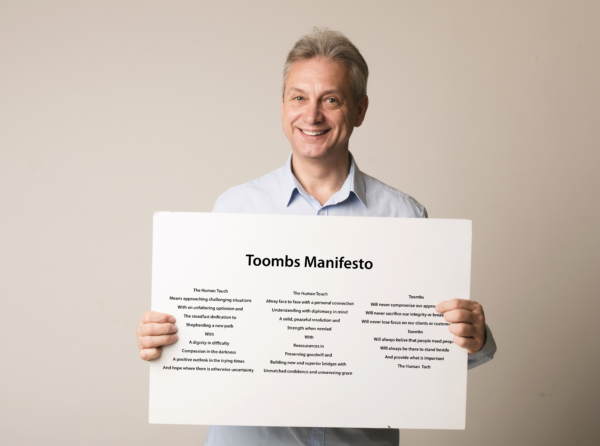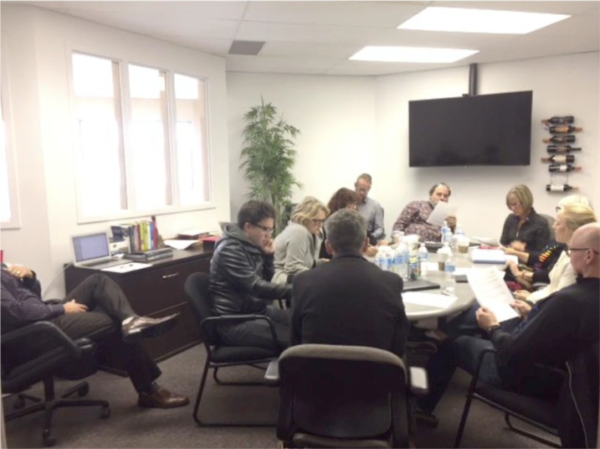 Brand Workshop
The best place to start is with an afternoon Brand Workshop
Challenge
The Toombs brand needed to be perceived as an industry Touchstone – a trusted and valued source of information and support during very difficult times in a company. The level of integrity, Quality & Commitment is second to none. As others in the industry make claims and spin beautiful sounding feature & benefits Toombs is here to provide clarity and transparency to everything it does and says.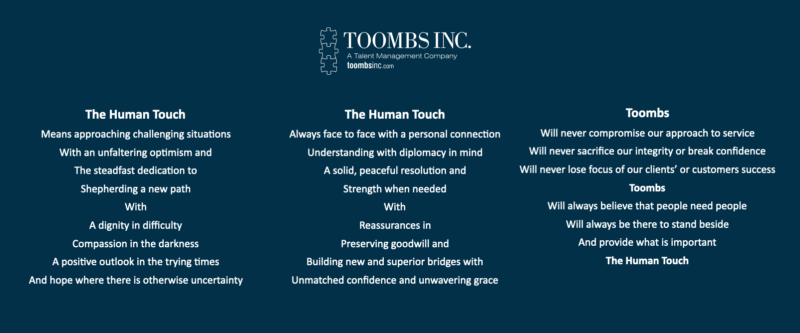 Approach
It was determined that in order for Toombs to stand apart from the industry it was imperative that they needed to go beyond packaging up in well written copy what makes them a great company. Leaving the viewers with the work of having to connect the dots and assign value to the various claims.
Toombs needed to move beyond that and directly speak to actual ROI & perceptions in the marketplace.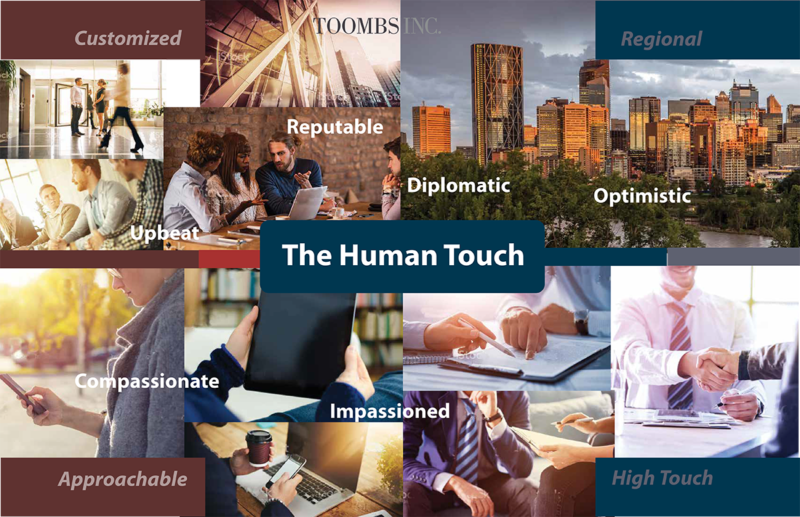 Implementation
Toombs needed a strong website to communicate their brand and the message that they are Western Canada's leading career transition, career management, and career coaching consultancy with 30 + years' experience.
They believe in the power of face-to-face connections. A very distinct and unique way within the industry to speak about and define what makes them a pivotal part of their clients' career transition processes.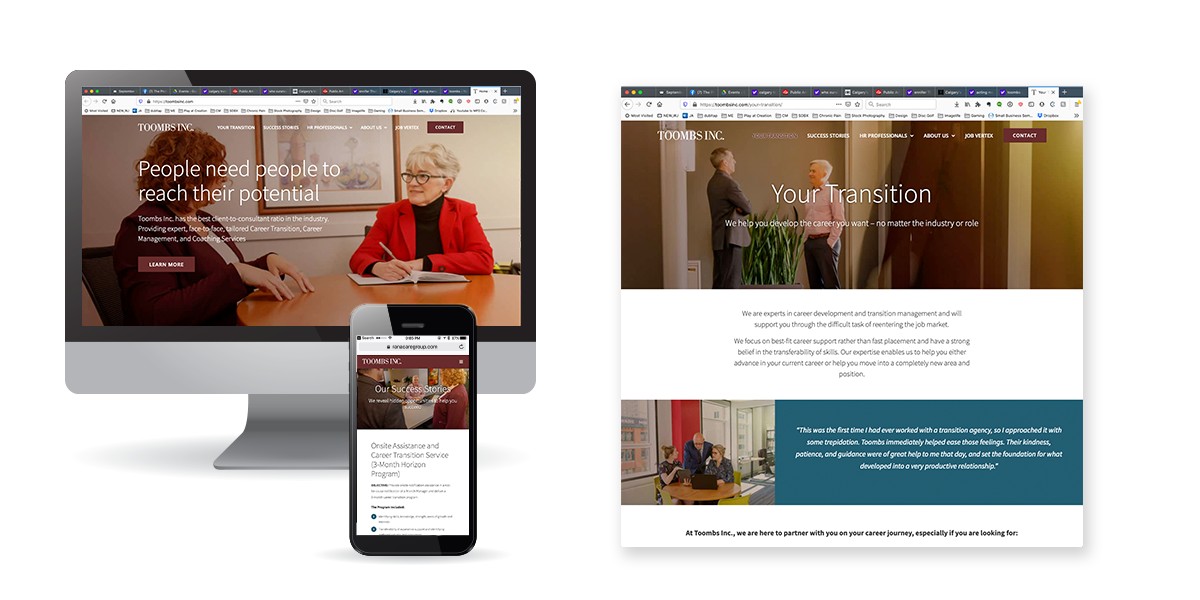 Take the first step in your Revealing True Greatness journey and contact us today
Call Rod: 403-978-3332
Email: roda@sdbx.ca