CASE STUDY

Sandbox was tasked with creating a campaign to increase brand awareness and drive sales for Universal Ford Lincoln.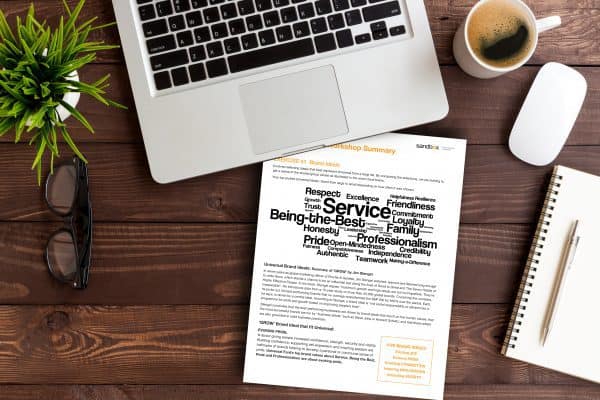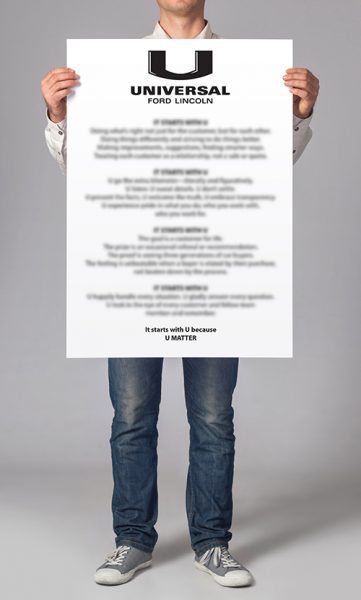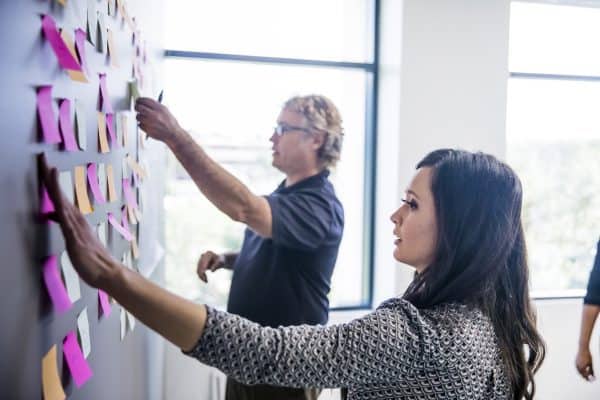 Brand Workshop
The best place to start is with an afternoon Brand Workshop
Challenge
Sandbox was tasked with increasing awareness of the Universal brand together with driving new vehicle sales.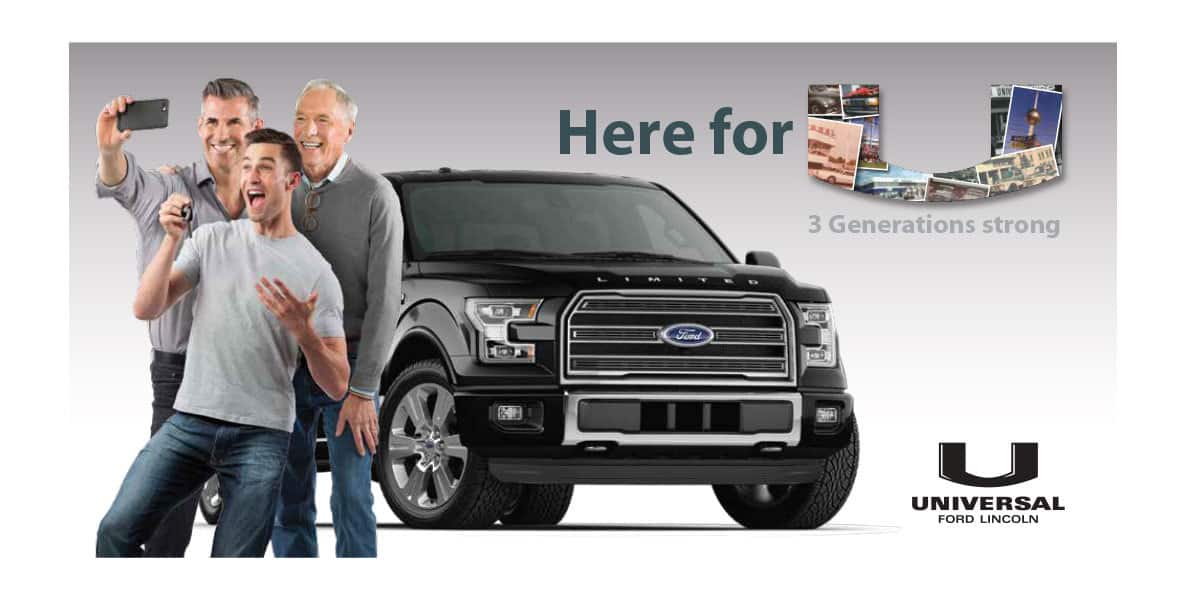 Approach
The Sandbox team brainstormed different approaches and decided to focus on the unique stories and experiences within the Universal Dealership. Stories were gathered from the Universal Team as the launching pad for the campaign with every ad prominently featuring the iconic 'U' that Universal has been promoting within the Calgary market the past several years. Each ad is based on a story supplied to us, is unique to Universal and reflects their core values.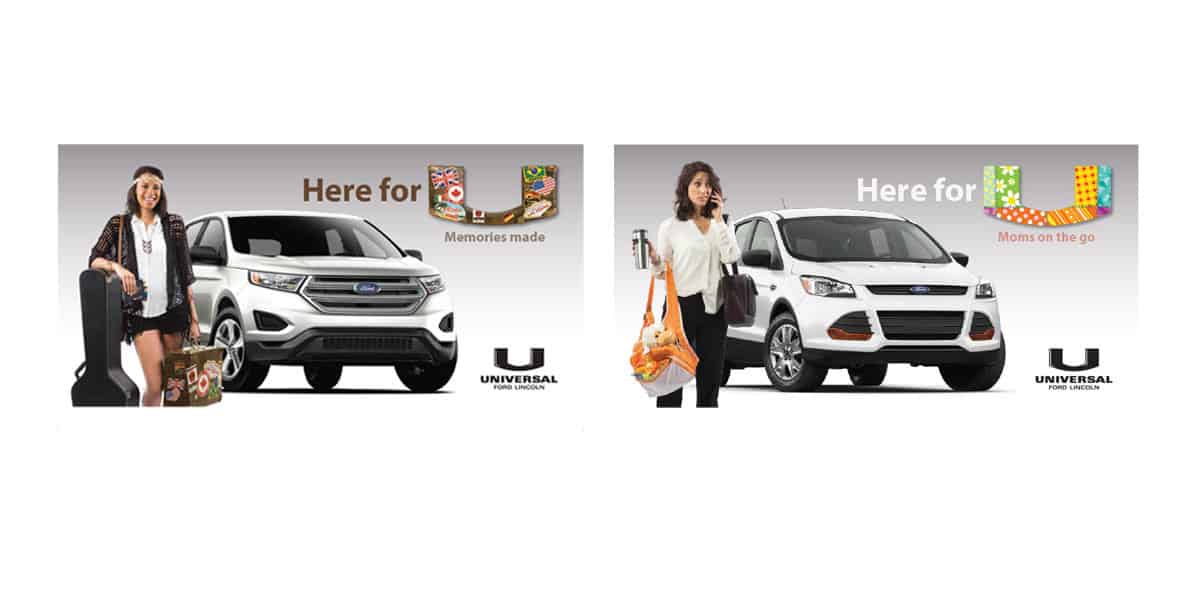 Implementation
Utilizing actual Universal employees where available (see the Remembrance Day ad featuring Steve Black, Universal's sales manager, we recreated the balance of ads with local models. A key component was the repetition and reinforcement of the Iconic 'U' graphic applying a custom surface treatment depending on the theme of the ad.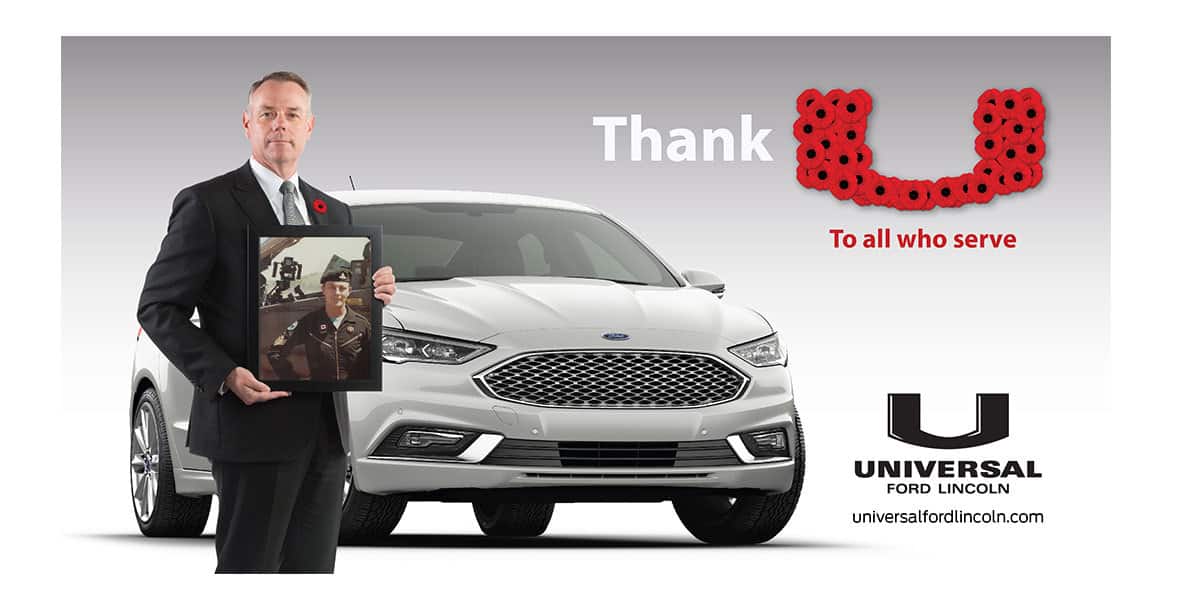 Impact
We produced a wide range of versions of the U Matter ads across many platforms including billboards, transit, digital, magazine and social media.
(Data between February 1 and December 1, 2017)
Take the first step in your Revealing True Greatness journey and contact us today
Call Rod: 403-978-3332
Email: roda@sdbx.ca