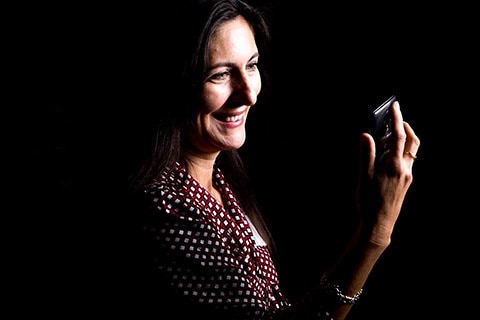 Coty Walker, VP of Operations and Client Services
"From my experience on the other side of the table, I value those consultants more. The ones that would challenge me, or show me a different perspective, or that there is a better way."
Coty is always up to something interesting. Monday mornings we gather round to hear what adventure she's had over the weekend. Our resident explorer, she ceaselessly travels the globe and her own backyard, driven by a sense to experience the world, to make new connections and to try doing things a different way. So it's no surprise that the globally connected world of digital would appeal most to Coty's innate sense of discovery.
Highly motivated and results-oriented, Coty brings over 15 years of digital and social media experience in both North American and International companies such as Hewlett Packard, Nestlé (global headquarters) and the World Economic Forum (WEF). Coty offers our clients her world-class experience in managing global Brand/Corporate Communications and Brand/Product Marketing, with a developed Digital strategic focus.
A firm believer in always doing what is best for our client's business, Coty is able to skillfully guide many companies out of their comfort zone in order to illustrate how strategic digital branding can drive positive impact and revenue for their business today.
Her strengths include strong analytical and communications skills, leadership, and fluency in English, Spanish and French – all of which come in pretty handy when you're travelling the continents!
True greatness is…
Found in the little things. It's not about success, the way our society defines success (money, titles, power) but about the positive impact we can have on the everyday lives of the people around us.
I help reveal greatness in others…
By never being afraid to take the right path instead of the easiest or shortest path. To speak with kindness and truth, and not just say what I think you want to hear.
Locations
Calgary, AB
Mailing Address: PO Box 81013, RPO Lake Bonavista, Calgary AB T2J 7C9
Okanagan, BC 706 Mt Ida Dr, Coldstream, BC V1B 3Z6