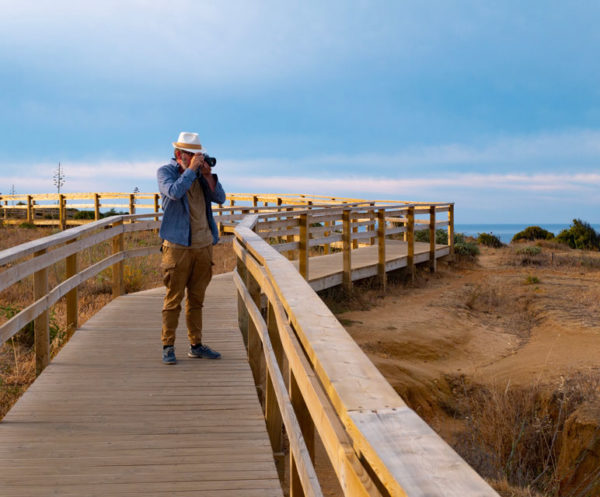 Kevin Stenhouse, Senior Graphic Designer and Digital Marketing Analyst
"We each have a unique perspective, story, and way of contributing. When we share it openly and honestly, and are willing to receive the same from others, we are at our best."
Kevin is a lateral-thinking creator with one foot in graphic design and the other in measuring effectiveness and providing understanding of the impact marketing efforts are creating. Before becoming part of the Sandbox team, a highlight of Kevin's early years was working as a darkroom specialist alongside photo-editors from Newsweek and Sports Illustrated during the 1988 Olympics.
Changing gears in 1992, Kevin became a graphic designer for Watermark Advertising. During his 14 year tenure he worked with national and local clients such as Mark's Work Warehouse, CIBC, Jayman Homes and Douglasdale Estates. And was instrumental in helping the creative department transition to a mac-based design environment.
When photography took the digital leap, Kevin did as well. From 2006 until 2020 Kevin owned and operated his own portrait studio in downtown Calgary. During that time he had the opportunity to photograph CEOs of national companies, Juno award winners, professional wrestlers and over 200 weddings.
True greatness is…
Listening to others and being compassionate about their perspectives on life. Leaving the world a better place because you existed.
I help reveal greatness in others…
By leaving the world a better place because you existed.
Locations
Calgary, AB
Mailing Address: PO Box 81013, RPO Lake Bonavista, Calgary AB T2J 7C9
Okanagan, BC 706 Mt Ida Dr, Coldstream, BC V1B 3Z6