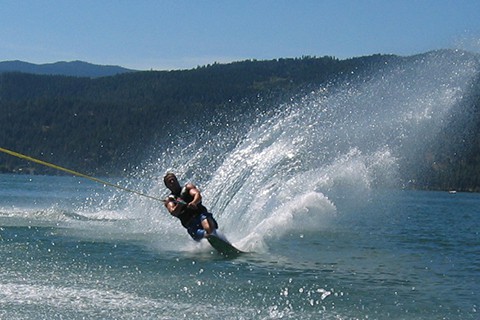 Rod Anderson, President and CEO
"I believe that the things that make us different are the things that make us great"
Rod is part of a rare breed. A professional brand marketer, who thinks, acts and speaks CEO. While appreciating and recognizing the role of creative, Rod is much more interested in how marketing decisions impact overall company direction and bottom-line results. Call him crazy, but Rod prefers strategic conversations to office foosball. In other words, he is laser-focused on how creative action gains traction in any marketplace.
A professional brand marketer with over 25 years of experience in senior roles for companies like Shoppers Drug Mart and Canada Safeway, Rod brings an entrepreneurial spirit his role in our team.
A leadership junkie, Rod thrives on interactions with executives at all levels regarding their business goals and brand objectives, and seeks to understand how Sandbox can help their organization reach its true potential.
Over the past 20 years Rod has been the driving force behind a strategy that has allowed Sandbox Brand Marketing to create greater impact for their clients' businesses. He credits part of that success to his active participation in TEC Calgary 217, a leading executive performance and development group that fuels the education of Presidents and CEOs through increased exposure to new ideas and shared experiences. Also, Rod's recent experience in building and participating in the first ever Entrepreneurs Organization Chapter in the Okanagan along with participating as a member of the E.O. Okanagan Chapter Board has helped him meet and influence entrepreneurs in a city close to his heart.
True greatness is…
A core characteristic or skill that each of us has that makes us unique in both great and uncommon ways. Greatness is realized when you figure out what this means for you and are able to accept and utilize this uniqueness to impact the world around you in positive ways.
I help reveal greatness in others…
By helping regular people do amazing things. It starts first with understanding, then helping them leverage how they can influence or impact their organization or their world in more positive ways.
Locations
Calgary, AB
Mailing Address: PO Box 81013, RPO Lake Bonavista, Calgary AB T2J 7C9
Okanagan, BC 706 Mt Ida Dr, Coldstream, BC V1B 3Z6