CASE STUDY

"Sandbox really understands what it means to build a brand that reflects our company's purpose and culture."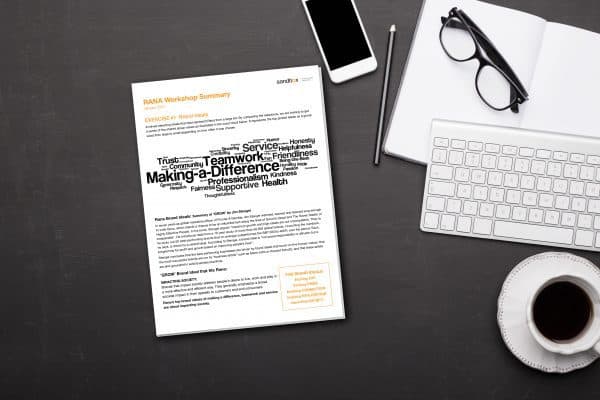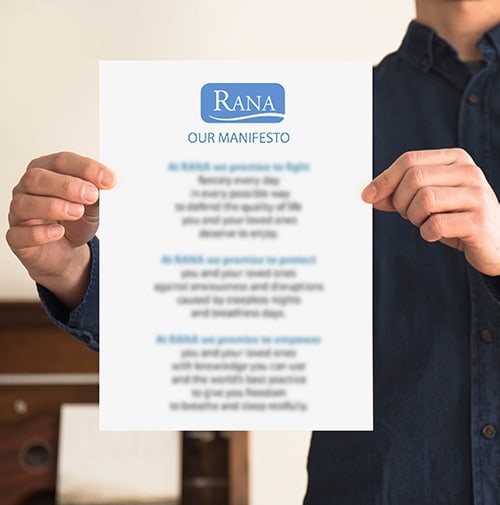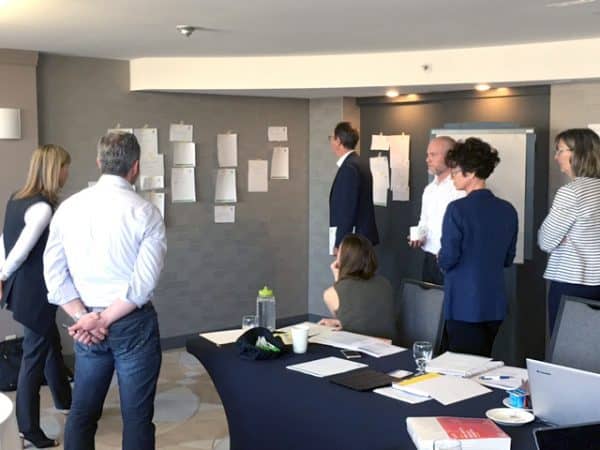 Brand Workshop
The best place to start is with an afternoon Brand Workshop
Challenge
To establish a brand promise for RANA Respiratory Care Group that would allow the company to maximize their brand position, by focusing their brand marketing on a single strategy, idea and visual language.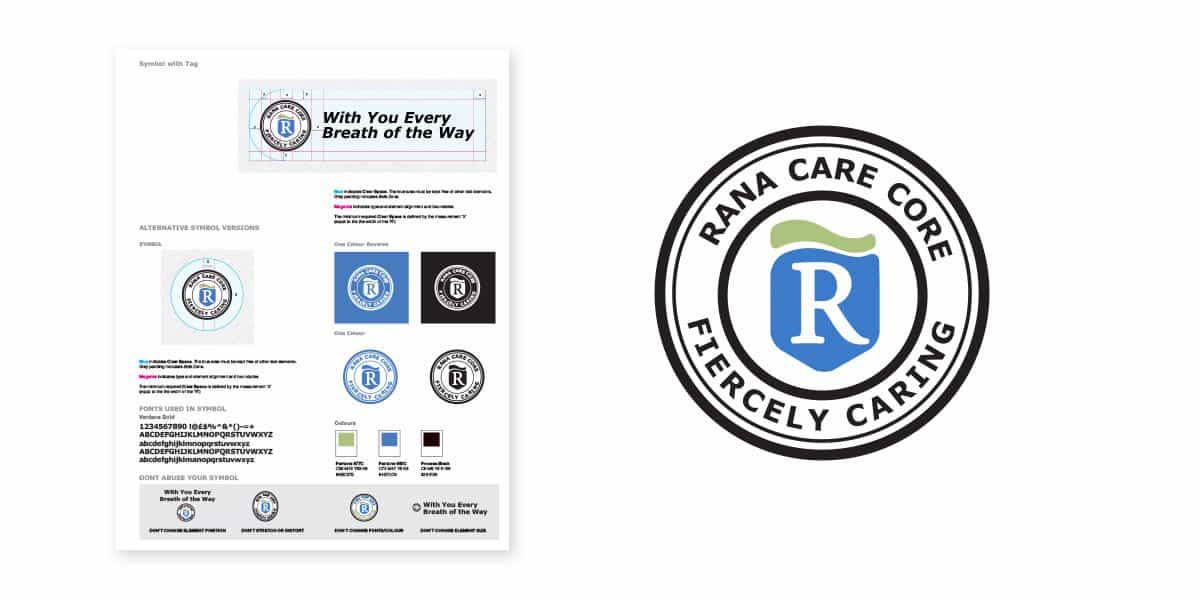 Approach
The brand position of "fiercely caring" differentiated RANA from their competitors in the marketplace while also reflecting their fervently attentive, knowledgeable team of sleep and oxygen experts. The brand promise of "Fighting For You Every Breath Of the Way" was crafted as a rallying cry for this team, who were rebranded as the RANA Care Core.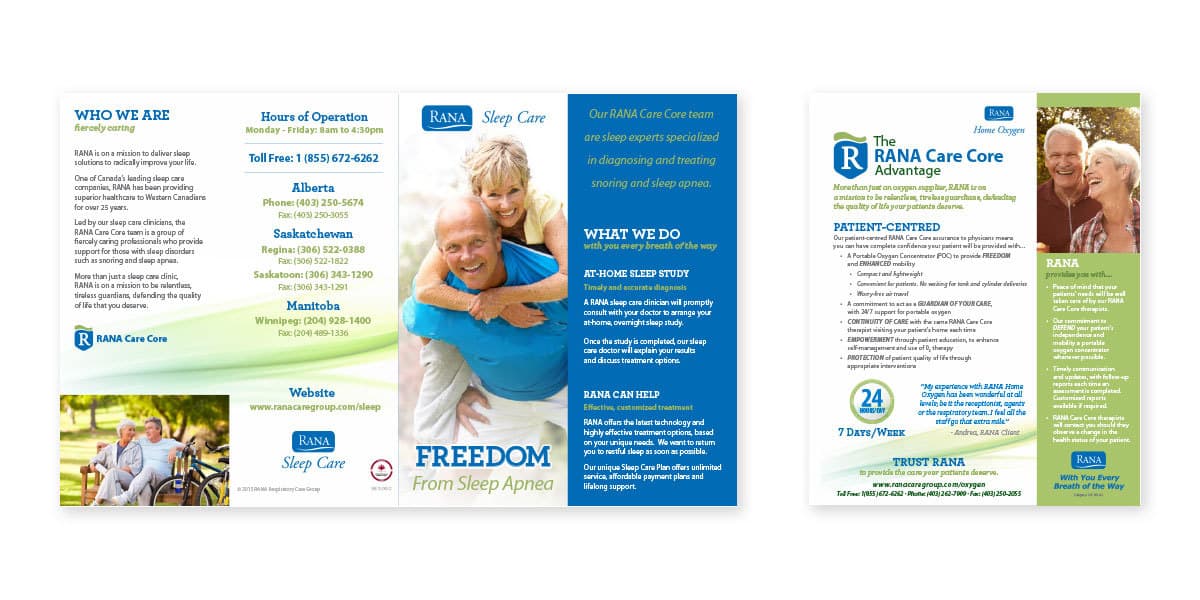 Implementation
Sandbox supported the internal rollout of the RANA Care Core new brand visual identity with the RANA employees including lanyards with a RANA service manifesto, uniform Care Core patches, and vehicle graphics. A video campaign series was created, along with a self-referral sleep quiz campaign website, supported with digital advertising, online influencers/bloggers, and a media outreach strategy. A series of customer focus groups were conducted in order to determine further opportunities for shortening purchase timelines in the customer buying cycle. As a result, online and radio amplification of the campaign continued with messaging and advertising targeting key motivations and triggers in the customer's path-to-purchase. This included a complete redevelopment of RANA's corporate website to drive and convert both Sleep and Oxygen client leads, while educating the audience and addressing common myths and barriers that otherwise would impede customer purchase decisions.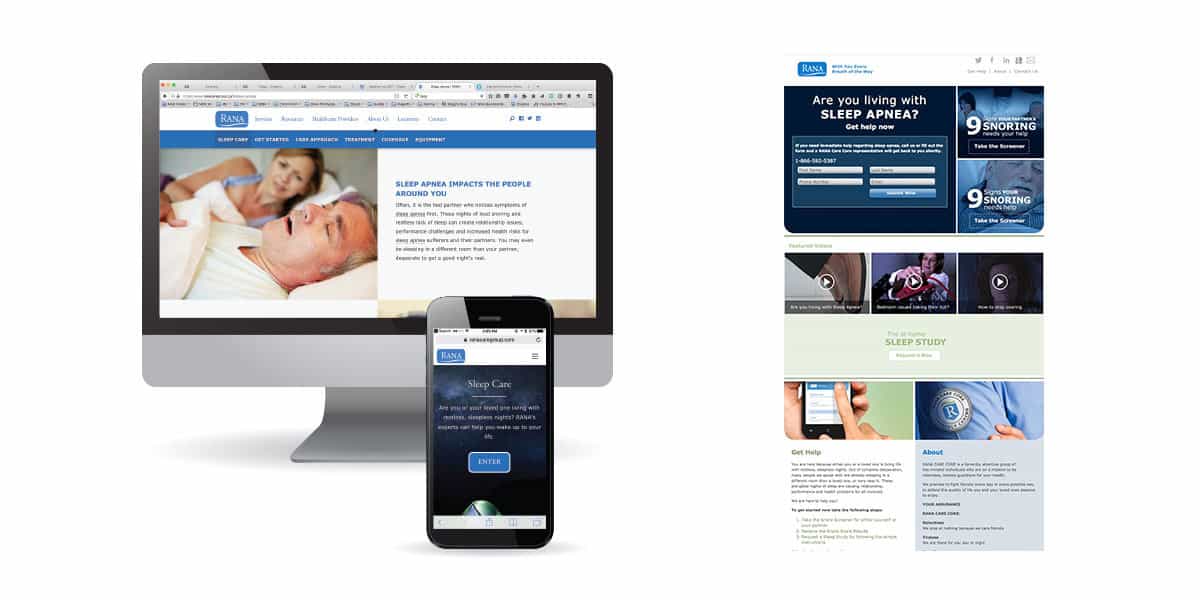 Impact
The digital assets created along with the online/offline marketing efforts to support awareness and lead generation successfully created a new direct-to-consumer path to engage and self-refer into RANA's Sleep Care division.  The RANA brand was launched into two new markets in Saskatchewan and Alberta with support from Sandbox, and we remain partnered with RANA in their business strategy as well as ongoing marketing plans.
Results
(7-month period shown)
Take the first step in your Revealing True Greatness journey and contact us today
Call Rod: 403-978-3332
Email: roda@sdbx.ca