CASE STUDY

"The measurable impact we have seen as a result of our branding initiative with sandbox has been fantastic. They helped us get to the root of our offering, then expand on it to tell our unique story."
Marc Johnson • Director of Sales and Marketing, TEC Canada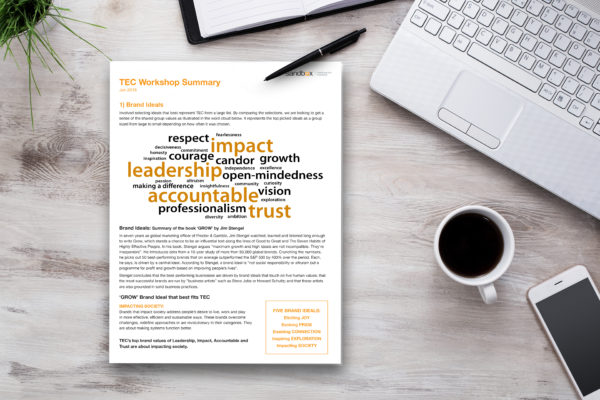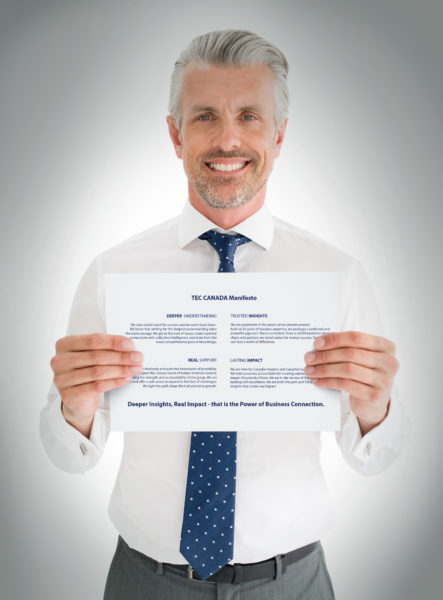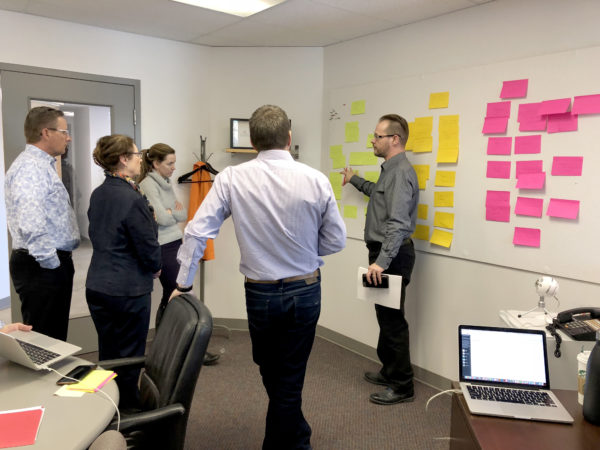 Brand Workshop
The best place to start is with an afternoon Brand Workshop
Challenge
Sandbox was tasked with getting to the essence of what TEC is all about and transform that into a visual language and brand that truly reflects what TEC does and what makes them stand out from the crowd. The answer is: providing Deeper Insights and Real Impact, creating substantial outcomes that impact thousands of lives.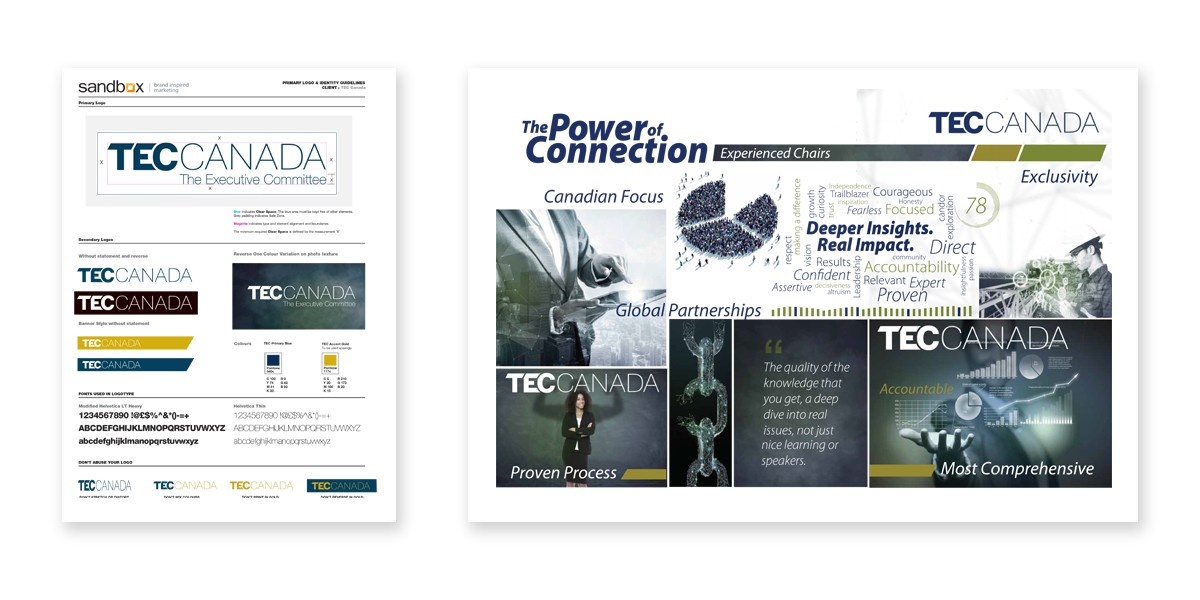 Approach
The brand position of "The Power of Business Connection" established TEC as the go to source of trusted business support. The brand promise of "Deeper Insights, Real Impact" further defines the practical value that members receive. This messaging runs across all touch points including the redesigned website as show below.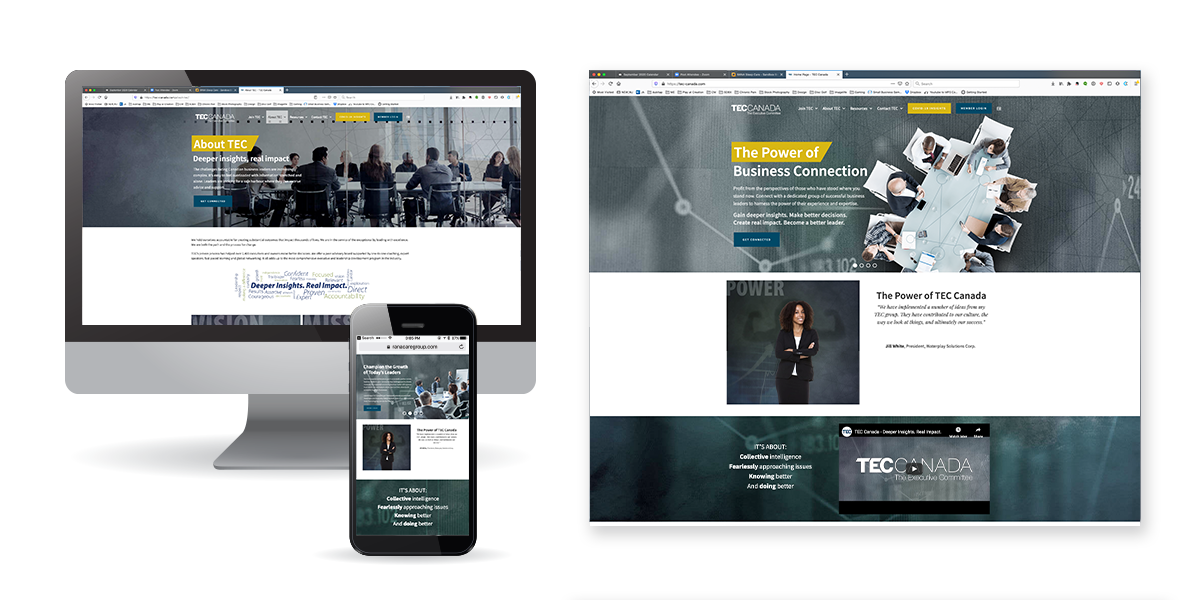 Implementation
Sandbox supported the rollout of the new TEC brand position and visual identity through a variety of collateral materials, a new website design as well as an ongoing responsive Google Display ad campaign. This campaign was designed not only to attract new membership but was an opportunity to create differentiation in the marketplace based on creating deeper business and personal impact in peoples' lives. TEC solves complex issues and helps to move through common business sticking points and not just hand out "Tips & Tricks". TEC promotes function over form or style.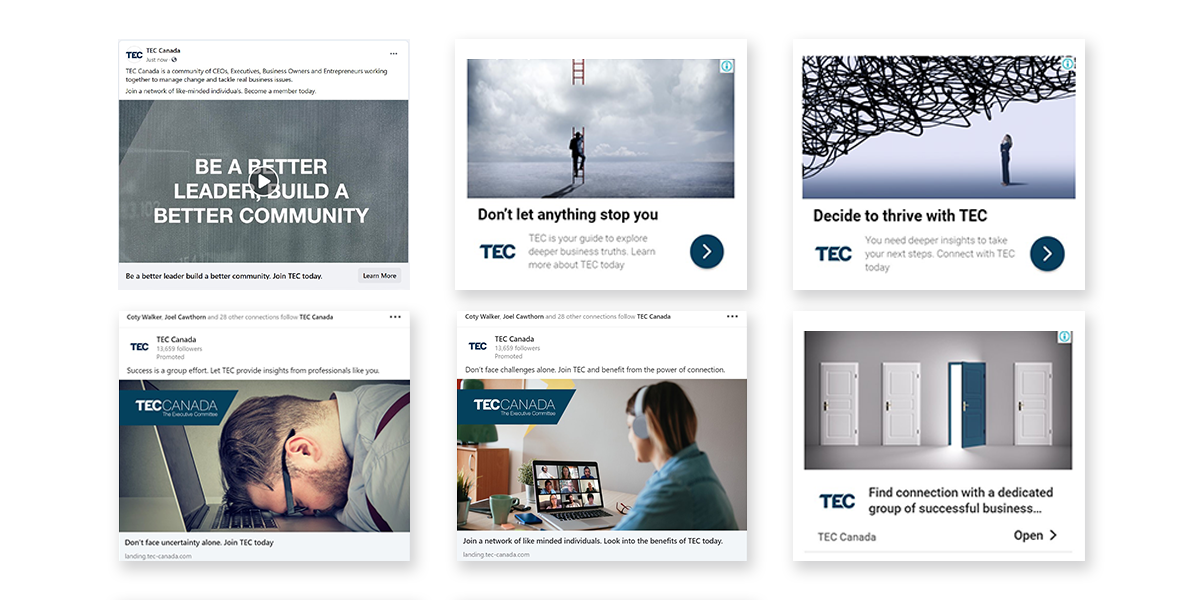 Impact
The redefined Brand position, visual language and Brand Promise completely redefined TEC's market perception. Creating greater clarity and focus in the marketplace, TEC is about: Collective Intelligence, Fearlessly approaching issues, Knowing better and Doing better.
Increase in Facebook Followers
Increase in LinkedIn Followers
(Data between January 1 and August 31, 2020)
Take the first step in your Revealing True Greatness journey and contact us today
Call Rod: 403-978-3332
Email: roda@sdbx.ca